Mill, Lathe & Router Headstocks
BT-30 Manual or ATC Headstock (Top Seller)
If you're looking for the ultimate Taig or Sherline mill headstock upgrade...then you just found it. With your new BT-30 headstock, you can either simply use a drawbar for super fast manual tool changing or ATC. Check it out...
Ultimate Benchtop Lathe Upgrade...5C with Jaw Chuck Threads (Top Seller)
Turn your Taig or Sherline lathe into the "Ultimate Lathe"....by upgrading to the GlockCNC super heavy Duty 5C precision headstock. Want to use a better commercial grade jaw chuck? Now you can..and you'll have a dual stack of heavy duty front bearings to handle the load. Check it out now...
ISO-20 Stub Nose Headstock
The ISO-20 is great for Taig and Sherline mills...plus makes a robust router headstock. Tooling is super cheap for the level of accuracy you'll be getting! Check it out...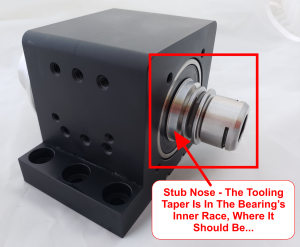 R8 Low Profile Mill Headstock
Do you like the idea of an R8 headstock on your Taig or Sherline mill? The this is the perfect fit for you! Especially for those guys who want to use the Tormach Tooling System. Plus, the beautiful part about this design is this; the R8 taper fits up into the bearing area for maximum rigidity, damping and Z axis space. Check it out...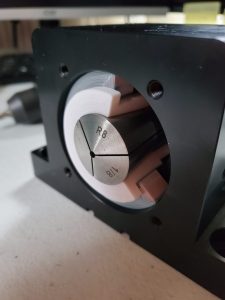 ER and MT3 Collet Headstocks
Choose from super precision ER25, ER32 or ER40 headstocks. We even have an MT3 with Jaw Chuck Adapter Plate built in. Perfect for both Sherline and Taig mills or lathes. Check them all out...